Kochi: Late Shri G.D. Birla, the renowned Industrialist, to fulfill the dream of Mahatrma Gandhi of having a bank promoted by Indians, founded UCO Bank on 6th January 1943 at Kolkata. The Bank celebrated its 78th Foundation Day and 125th birth anniversary of its founder.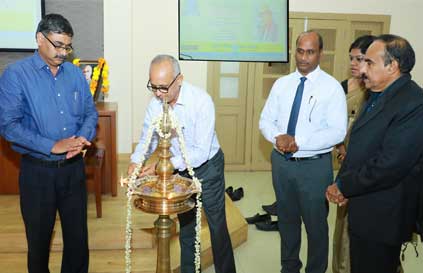 Mr. Veerabhadram, the Zonal Head of Kerala, on the occasion of bank's 78th Foundation Day, informed that all their branches in Kerala will rededicate and work for betterment of the people of the state of Kerala by offering various customer friendly products and services. He further added that bank has been in the forefront in serving farmers Self Help Group, Fisheries and Cashew Sector besides having substantial exposure under home loan segment and various social security schemes like Atal Pension Yojana etc.
The Bank also organized a talk on "Making India a USD 5 trillion economy " on this occasion by eminent speaker Shri K P Padma Kumar, the former Chairman of Federal Bank Ltd at Rajagiri Centre for Business Studies, Kakkanad.
UCO Bank spread across in all States and Union Territories in India has been playing a very proactive role in economic development of the state of Kerala with its network of branches. The C/D ratio of the bank as on 31st Dec. 2019 is 235% ,one of the highest in Kerala among all banks.