Government to cooperate with COFPAA for the development of the fisheries sector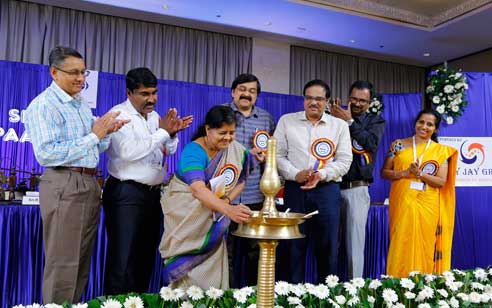 Fisheries minister J Mercykutty Amma said that the Government will cooperate with the alumni of Fisheries College, COFPAA, for the development of fisheries sector. Inaugurating the annual convention and award distribution of COFPAA, SHOLE – 2018, the minister said that the fisheries sector should take the initiative for protecting the wealth under the sea. We are not able to fully utilise the possibilities in fisheries sector and to achieve this we should develop new technologies. she said.
The minister honoured Dr Laly S K and Dr Priya E R, scientists of CIFT who developed 'detection kits' to identify the chemicals in fish. K M Hamsa,Marvel Aqua Systems, Shyamlal P, Water Fry Hatchery, Devarajan V, Diamante Mariscos, LDA,Rajeesan C, Diamante Mariscos LDA, Beena M S, Queens Hatchery, Mathew C M, Shrimp Farming, Dilip Sathya Nathan, PT Indo Nusa yudha Perwita, Dr Josekutty P A, JJ Group, Pushpangadhan K R, Travancore Aqua Pets, Dr Joshy K, JJ Group, Saju T, Fresh Perch Uganda Limited, Manoj Sreekanta Kurukkal, Iftra Group and Amala Health Care, who are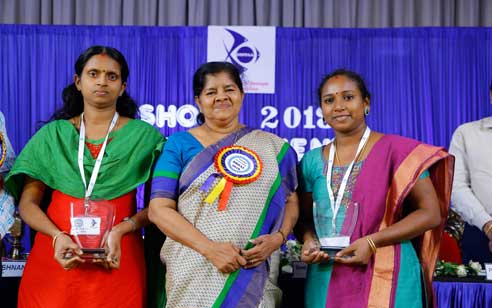 self employed after completing their degree from fisheries college, were also honoured. Prof Dr A Ramachandran, vice chancellor, KUFOS, Dr A Goplakrishnan, director, ICAR-CMFRI, Dr C N Ravishankar, director, ICAR-CIFT and Adv H Baisel Lal, governing council member, KUFOS, participated.
The members of COFPAA are engaged in shrimp farming, producing fish seeds, scientifically experienced in fish farming, seafood exporters, self employed in fisheries sector, scientists at Central Government institutions like CMFRI, CIFT and MPEDA, teachers at KUFOS and Fisheries University and other agencies related to fisheries sector.